artists - mark kirschenmann
Mark Kirschenmann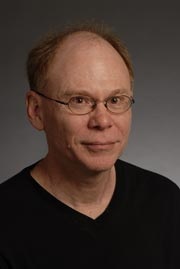 Mark Kirschenmann, whose pioneering live electric trumpet performances are internationally acclaimed, is a composer, performer and scholar of creative improvisation. He is also the creative force behind the band E3Q (blockmrecords.org), an eclectic jazz-influenced trio with his wife, cellist Katri Ervamaa and percussionist Michael Gould. Most recently, he released the solo album entitled This Electric Trumpet (sonikmannrecords), recorded with the Nashville-based electronica duo Sub-ID (BFF, 1320records), and appeared with pianist Thollem McDonas, bassist Henry Grimes, flutist Nicole Mitchell, cornetist Rob Mazurek's Sao Paulo Underground, saxophonists Oliver Lake and Arthur Blythe, and pianist Iiro Rantala of Trio Töykeät.
As a composer and writer, Mark explores the confluence of composition and improvisation. He has published articles on Messiaen's use of improvisation as a compositional technique, and on new approaches to melodic jazz improvisation. He is on the faculty at the University of Michigan, where he shares his time between the School of Music, Theatre & Dance (Jazz) and the Residential College, a liberal arts living-learning community. He also directs U-M's Creative Arts Orchestra, an innovative, creative improvisation ensemble, and the Michigan Youth Jazz Ensemble. Kirschenmann holds Ph.D. degrees in composition and music theory from the University of Michigan.
Mark Kirschenmann's music is available for purchase from the iTunes Music Store. Previews of all selections are also available in the BlockM Records catalog.
Privacy Policy
Photography Credits
Contact Webmaster: music.webmaster@umich.edu
Copyright © 2007 The Regents of the University of Michigan